Abrams Mobile Document Destruction Service, Inc. also doing business as Abrams Shredding, is a 100% NAID certified company established in 1999 by Nathaniel H. Abrams, Jr. in Thomasville, Georgia. What began as an on-site document destruction business with two employees and one shredding truck has expanded over the years to include five full-time employees and three trucks. We have also expanded our service offerings to include plant-based as well as mobile document destruction. In addition to shredding, we also offer a building designed for general storage.
Abrams Shredding Team:
Nathaniel H. Abrams, Jr. President/CEO
Debra J. Abrams, Compliance Officer
Walter Marria, Associate
William Marshall, Manager & Service Technician
Jerome Ward, Service Technician
Antwan Clark, Service Technician
Doris Clark, Administrative Assistant
Roxanne Powell, Administrative Assistant
Our Mission:
"Our mission is to serve our customers and ensure their continued business success by safely destroying confidential materials
with 100% security. We will operate with complete integrity, total professionalism and the highest standards of courtesy, while constantly striving for better and better client satisfaction." Nathaniel H. Abrams, Jr. Owner
Our Shredding Equipment:
On our mobile shredding truck, we maintain a medium –output industrial shredder. In our secured warehouse, we utilize a high throughput industrial shredder. Our fast and efficient equipment shreds large volumes of material per hour – saving our clients time and money.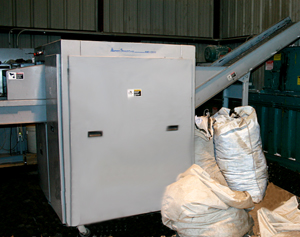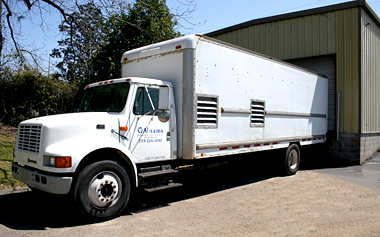 Our Service Areas:

Our service area encompasses anywhere within a 150-Mile Radius of Thomasville, Georgia. This includes (but is not limited to)
the following Georgia cities: Thomasville, Boston, Moultrie, Quitman, Valdosta, Cairo, Bainbridge, Blakely, Pelham, Camilla, and Albany; and the following cities in Florida: Tallahassee, Perry, Madison, Quincy, Chattahoochee, Havana, and Monticello.
Our Partners:
Our Certifications:
Abrams Mobile Document Destruction Service, Inc. is certified by the National Association for Information Destruction (NAID)
for mobile (on-site) and plant-based operations for paper/printed media and non-paper media destruction. Our company adheres
to the stringent security practices and procedures established by NAID.
Video: NAID AAA Certification: Beyond the Claims and Promises
Our Recycling Program:

Our goal is to guarantee identity protection for you, your company or your clients. All of the paper we shred is recycled in an
effort to conserve and protect the environment. We recycle in an effort to prevent environmental degradation through deforestation
and enhance a safer cleaner environment.