1. To OBEY the Laws Requiring Shredding

Your organization must comply with laws and regulations, requiring that it protect certain information when it is discarded. Recent court rulings have reinforced that failure to safely dispose of personal information could lead to sanctions under federal or providential privacy laws. The privacy commissioner and federal regulators recommend that shredding is one of the best methods to prevent corporate fraud.
Fact - You have legal and regulatory obligations to Destroy before you Discard.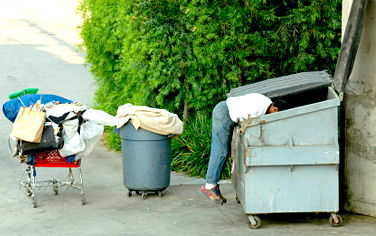 2. To PROTECT Your Customers' Privacy and to Prevent Identity Theft
Whether your customers are consumers concerned about Identity Theft and Privacy, or companies concerned with protecting trade information, you are entrusted with information that they consider to be extremely confidential. In fact, where you know it or not, you have an "implied contract" to protect that information simply based on the fact that you are collecting data to conduct business. They have the legal right to expect you to take every precaution to protect it, including shredding it before it is discarded.
Fact - Identity Theft and information-based fraud is the fastest growing crime in the U.S.
3. To PROTECT Your Employees' Privacy
Employees (past and present) have a legal right to have their personal information protected by shredding before it is discarded. Insurance records, employment applications, time cards, health records, accident reports and attendance records are example of information that legally must be protected.
Fact - Because of the new laws, investigative reporters are increasingly looking to the dumpster as a source
of easy to find headlines.
4. To PROTECT your company and shareholders by safeguarding propriety trade information
In this day and age, it is very important that your organization exhibits the highest ethical standards. Casually discarding company information, whether in the form of an individual's personal information, or company trade information, shows a callous disregard for customer and shareholder welfare. It exposes customers to the threat of identity theft and other fraud. It also risks your company losing its trade secrets protections in court.
Fact - The U.S. Supreme Court rules that you give up ownership of information when it is casually discarded.
The information above was partially obtained from the NAID Publication "Why Shred?"